Why CCP?
Always Fresh. Always Easy.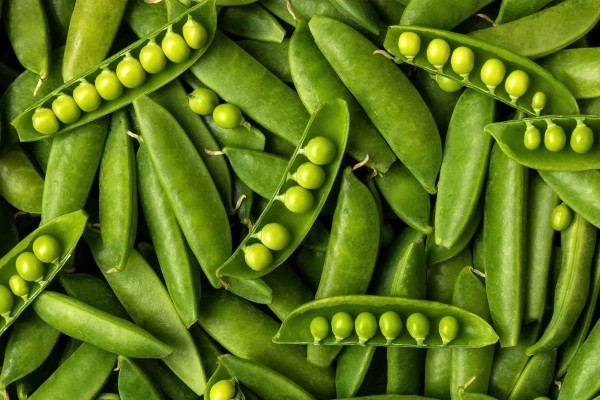 Providing You the Cream of the Crop
Quality goes beyond just the freshness of our products; it is a focus on the quality of the whole customer experience. "Always Fresh. Always Easy." is our way of saying that from ordering, to delivery, to invoicing, we make sure that our customers have a smooth experience. Great partners eliminate distractions, not create them, and we get that!
Our USDA-trained Quality Assurance Team consistently satisfies over 3,200 customers, including some of the world's most demanding brands such as The Ritz-Carlton, Waldorf Astoria, Windsor Court, Four Seasons, Ruth's Chris, and Commander's Palace.
We Always Deliver Before Crunch Time
On-time deliveries ensure that before your day gets to crunch time, you have the product already in the cooler, consistently. It's easy to be confident that your delivery is on-time through real-time "Where's My Truck?" customizable texts and emails.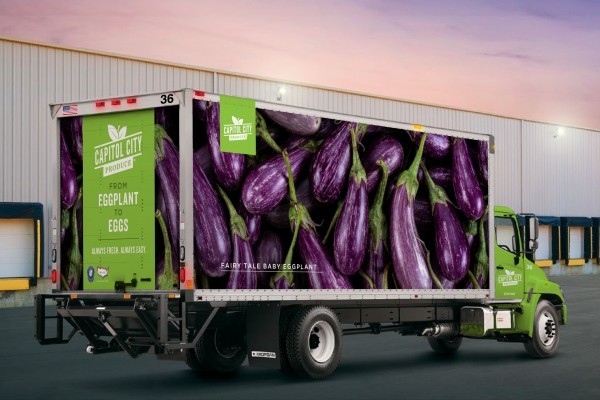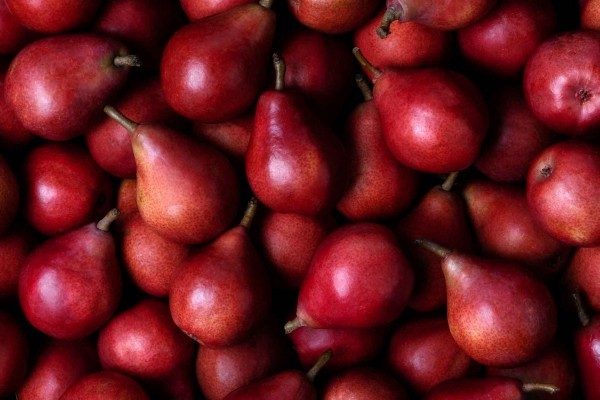 Distributing Safe Products is at Our Core
Food safety protects your products and your valuable brand, so it's serious business. Since 2016, we have been SQF-certified, achieving SQF Level 3 certification, which has recently been re-termed SQF Food Safety in Warehouse and Distribution and Quality Code. We are the only produce distributor in the three-state area of Louisiana, Mississippi, and Alabama to achieve certification as being compliant with the most rigorous global food safety and quality control programs in the industry.
Click here to learn more about SQF and how certifications are earned.
One Distributor. One Experience.
FROM LOUISIANA TO FLORIDA
Market area coverage stretches across the Gulf South Region from Louisiana to South/Central Mississippi and into Alabama and Florida. Our market is continually expanding, so give us a call to see if our service area has recently expanded into your area.

Stars denote distribution centers in Baton Rouge, Louisiana and Robertsdale, Alabama.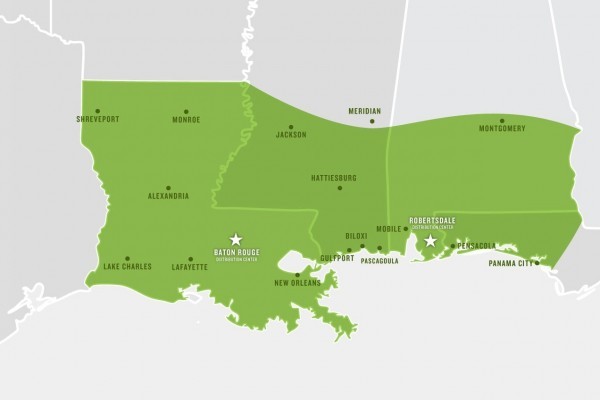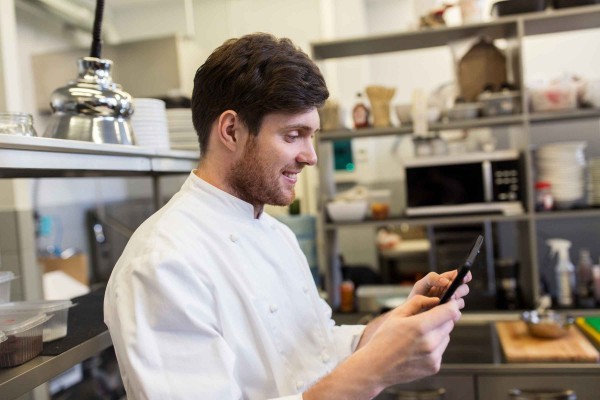 Feast on Streamlined Technology
Technology makes it easy to set up custom order guides, order online, receive order confirmation, integrate with your systems, confirm your delivery time, look up invoices, apply credits (coming soon!), and make payments. It's a streamlined, no-hassle way of doing business. Our system currently integrates with:
Compeat
Restaurant 365
Crunchtime
MenuLink
Birchstreet
Fourth
Many others that accept CSV and XML
Handpicked Products From Brands You Trust
KNOW YOUR FOOD. We only procure quality produce from growers you know and trust, including D'Arrigo/Andy Boy, Driscoll's, Mission Avocado, Sunkist, Mann's, and Taylor Farms to name a few. Visit our growers from around the world and learn how they plant, nurture and harvest your food through online farm tours at The Source Live.
We utilize our own long-haul trucking fleet in our subsidiary Double F Logistics to pick up our produce straight from the farms so that we personally take care of your fresh produce from farm to table.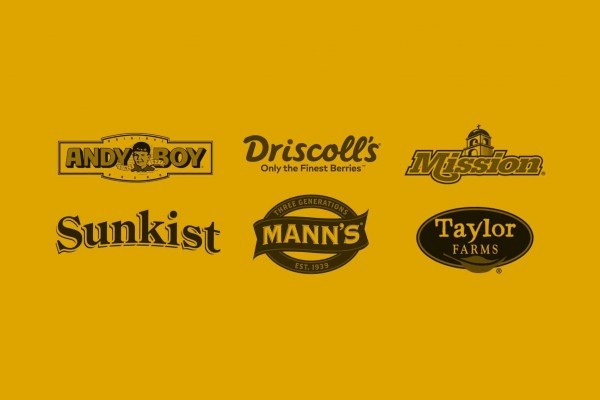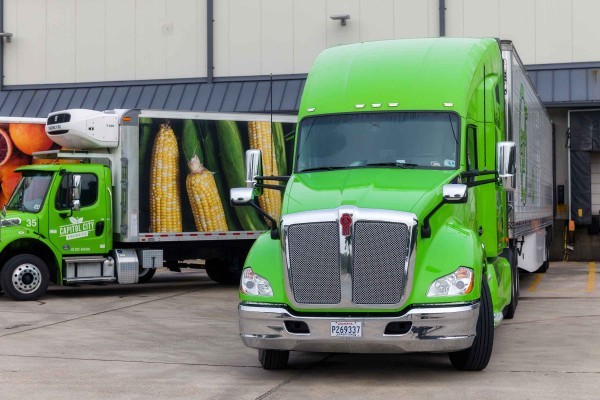 Tour Our Fully-Stalked Facility
KNOW YOUR SUPPLY CHAIN. Every part of the supply chain is important to the final quality of your produce - how long it lasts, how fresh it appears on a plate, and how it tastes. Protecting the product with state-of-the-art cold chain systems is vital. So in 2017, when we expanded and remodeled our distribution center, we chose the most environmentally friendly "natural" refrigeration process to manage seven different temperature zones custom-designed for our products. In 2020 we completely replaced our entire fleet with brand new trucks and, as importantly, all new state-of-the-art refrigeration systems to further protect the cold chain.
We're Rooting for Your Success
CUSTOMER-FOCUSED. One of the most valued things that Capitol City Produce delivers to our customers is the elimination of distractions. Distractions bleed the day of productivity, frustrate your team, impact your customers, and eventually can take valuable time away from families. So we have focused on ensuring consistent product quality, on-time deliveries, order accuracy, in-stock positions, and speedy customer service. We provide our customers peace of mind, and a piece of their day back, so they can focus on the important stuff, like growing their business.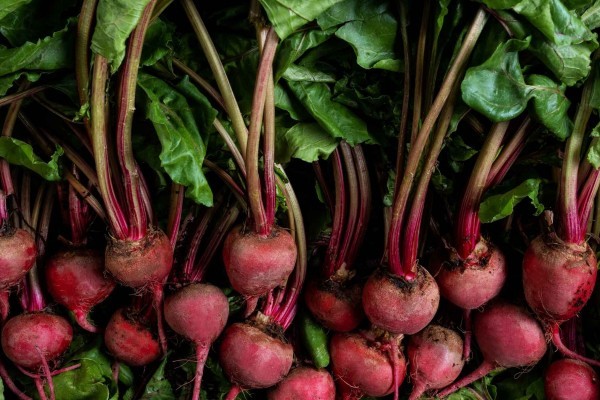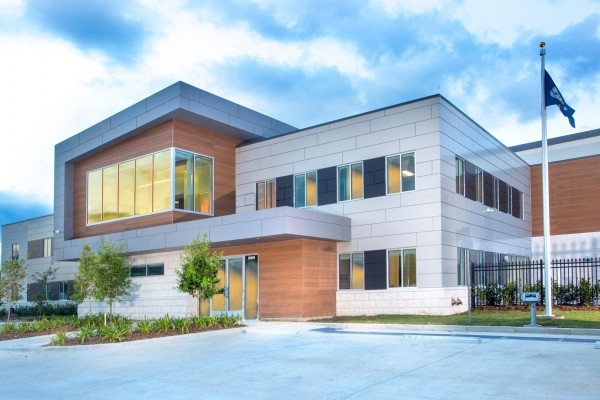 Rooted in History
Founded on April 24, 1947 by the Ferachi family, Capitol City Produce has grown to become one of the most respected and reliable providers of produce in the Gulf Coast region. Known for providing the highest quality produce and superior customer service, we offer everything from fresh fruits and vegetables to seasonal items, frozen products, fresh dairy products and value-added processed items.