Capitol City Produce Certified in USDA Produce Inspection Standards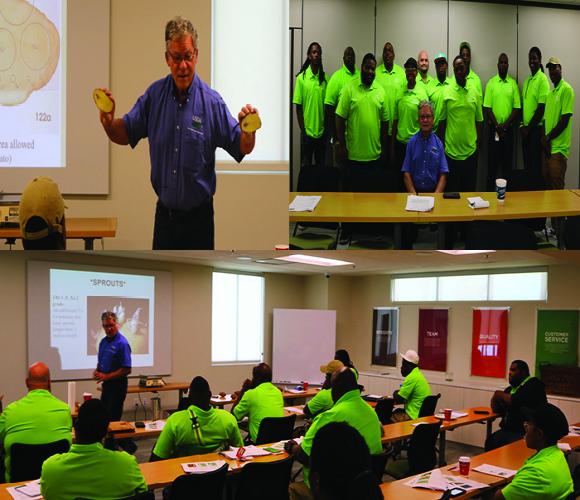 Providing quality produce to our customers starts with inspecting produce received to ensure that that it exceeds USDA standards for quality. Members of Capitol City Produce's extensive Quality Assurance team, as well as operations supervisors, recently received on-site training from the United States Department of Agriculture on the proper techniques for inspecting produce. Having personnel trained on the same standards for inspecting our fresh produce will ensure that our customers consistently receive the highest quality produce.

If you would like your team to be trained on how to properly inspect produce, we would be happy to send a member of our USDA trained team to visit on-site with your team. Please contact Terreca Bates-Wells at (225) 408-3524 or tbates-wells@ccpfresh.com.