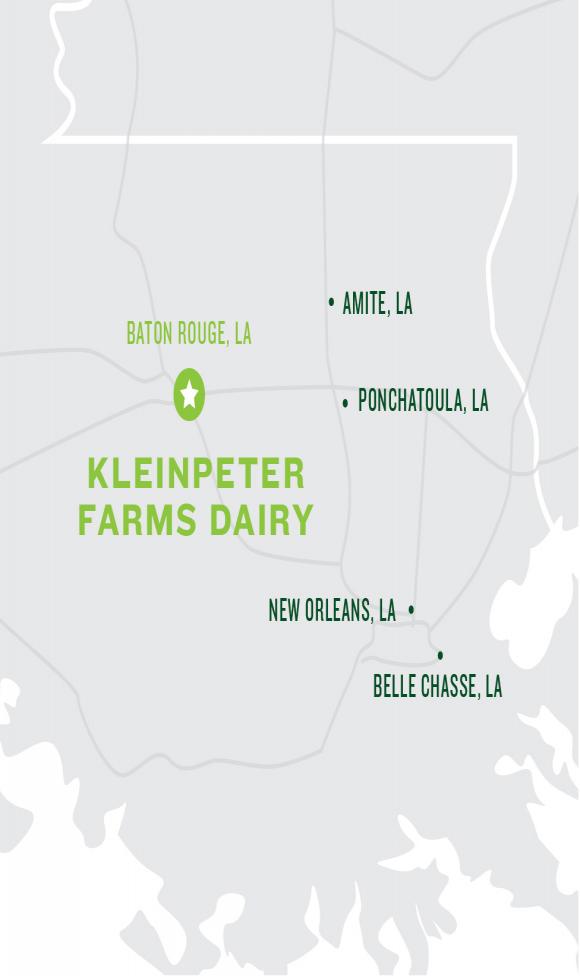 Since 1913, Kleinpeter has been an iconic brand for Baton Rouge and beyond.
It all started with a desire to provide families with fresh, wholesome, great tasting milk.
Today the Kleinpeter name means the same as it did over 100 years ago. Our desire is to run a good business, take care of our community by being engaged and giving back where there is need, and to bring people together at the family table. We're proud to provide much-needed nourishment to children, the elderly, families, and our entire community. The heart in our logo is there for a reason. There are certainly easier ways to make a living, but none as rewarding as caring for others by working, giving, and loving our neighbors -from the heart.
Kleinpeter Farms Dairy
14444 Airline Hwy
Baton Rouge, LA 70817