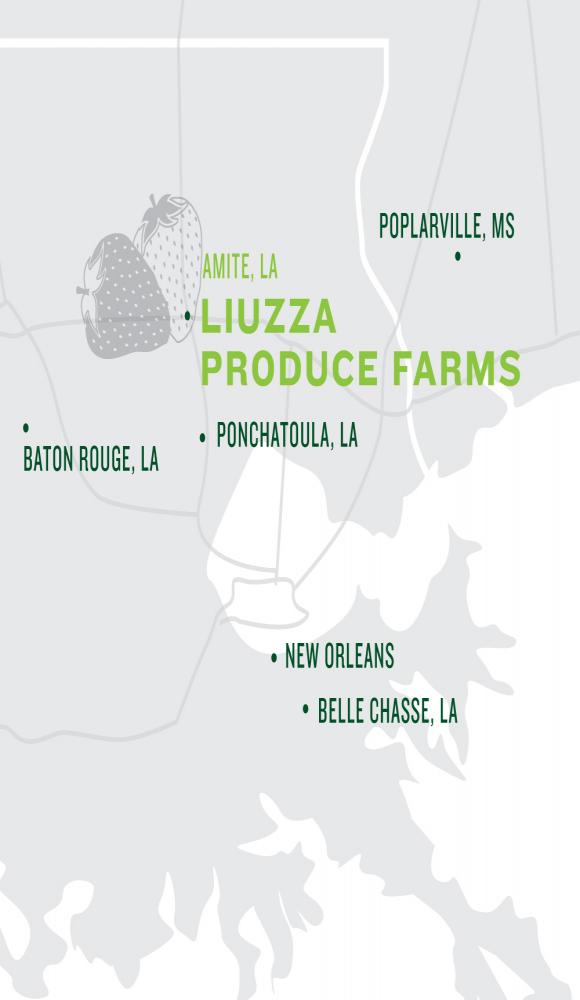 The largest strawberry and vegetable farm in the state of Louisiana, Liuzza Produce Farm has been providing fresh fruits and vegetables all over Louisiana for Five Generations. The farm currently owns and operates approximately 500 acres of produce.
Everything is planted and harvested by hand. Once the produce is picked, all with the exception of strawberries and cabbage are then taken to the packing shed to be washed, dried, and sanitized. It is then all packaged and cooled before being delivered to grocery stores and stands all over the state.
Farming is more than just a job; it is a way of life. With hard work, family, and dedication; today Liuzza raises over two million strawberry plants, again all planted and harvested by hand, selling over one hundred acres of fresh strawberries to stores and stands each and every year. Be sure to look for Liuzza in your local grocery stores; a few being Walmart, Winn Dixie, Rouses, and their very own Liuzza-Henderson family market; Berry Town Produce.
Liuzza Produce Farm
56211 Old U S 51
Amite, LA 70422